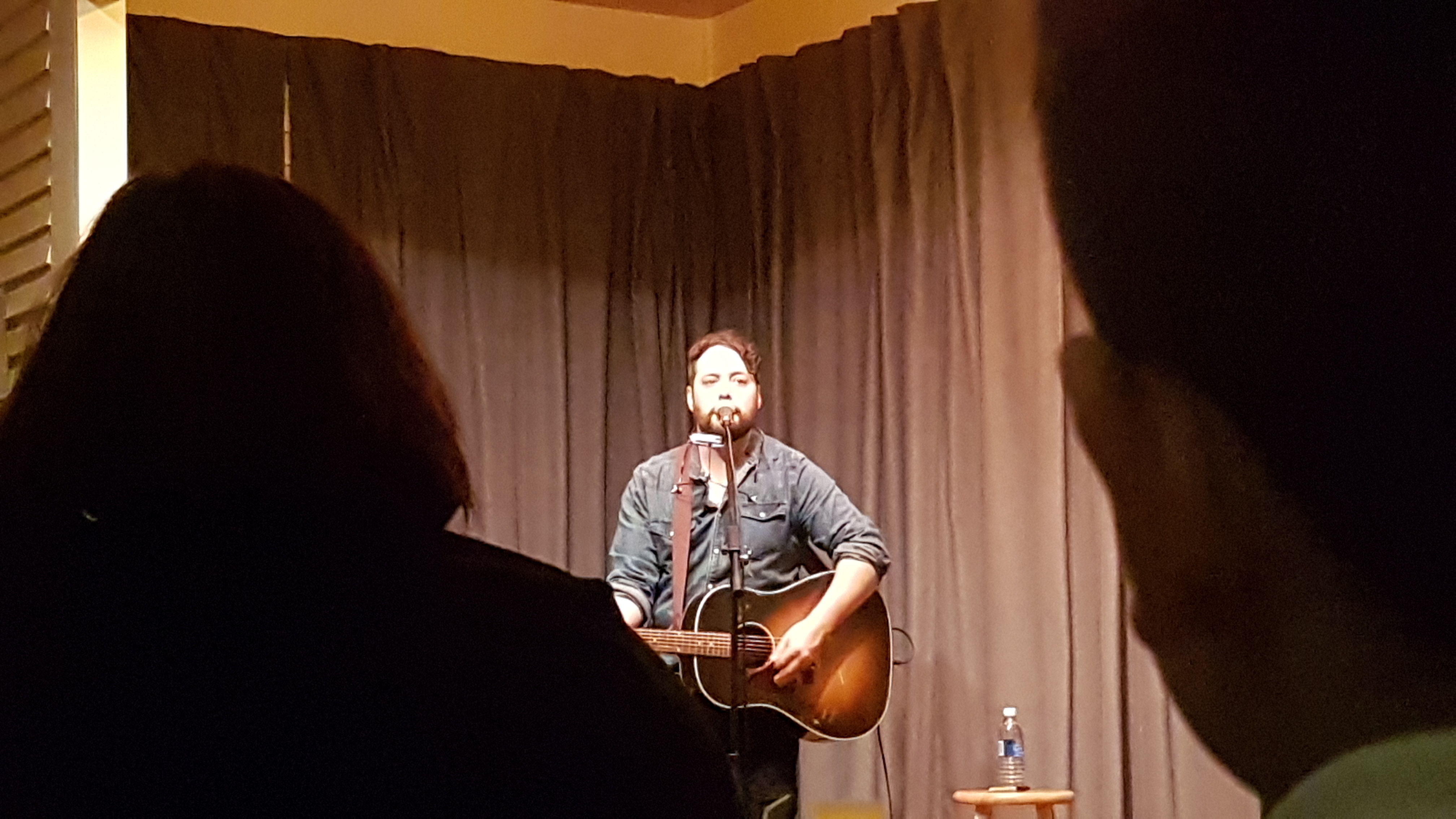 Pictou County has a magical way of pulling people back. Despite the talk of the Pulp Mill, being low on the list of happiest places to live and the other negative things seen in the news, this place just has something that pulls people back.
Steven Bowers was someone who recently felt that pull and he did it in a big way. Now on tour for his newest album, Elk Island Park, the Pictou Decoste Entertainment Centre was a stop he loved to make. And he didn't disappointment.
In an intimate setting, playing to a crowded Murray Room, Bowers stood alone on stage but the rapt audience ensured he wasn't alone. Fortunate enough to be one of them, along with my 9 year old son who wasn't sure what to expect, we were taken on a journey filled with talent, passion and such raw genuine emotions it was hard to believe we never officially met him before.
With tributes to such pinnacles of our community, including Fleur Mainville for her mother who was in attendance and Jim Dorie to his wife, Bowers somehow projected emotion so beautifully through his performances while being respectful to the moment.

On his albums you'll hear a band and talented singers accompanying him but in Pictou County, Bowers and his guitar, plus harmonica, was all the adoring fans needed. Well, that and his adorable niece it's obvious he is so proud of who took our hearts away in her song and dance.

The talent in Pictou County is endless. With a crowd filled with other musicians or those who are close to the music scene, it was obvious the two hours of Bowers presence wasn't enough for his local fans.

Enjoy a portion of the show and be sure to check when he is near you by visiting: https://www.stevenbowers.com/