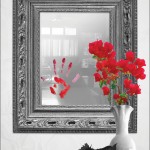 I've fallen in love.
YouTube and it's volumes of audio books available has me addicted to non-fiction and motivating reads. It's easy for me to breeze through 4 or 5 of these "reads" a week and, though I don't hear every word, the essence of the message is embedded into my subconscious and taking shape.
Set Goals and Write Them Down!
Each of these audio books have one major thread and that is successful people know their goals, write them down and check them off. I've tried doing that all my life and am still finding scraps containing to-do lists from months and even years before and not having everything checked off. Some things are like do the laundry, wash the dishes, sweep the floor but I'm realizing how silly these tasks actually are. They don't help me grow, or have me learn.
So my to-do lists are growing in length and worth. And I'm checking them off. I'm not longer waiting for just the right time or circumstances, I'm creating them.
It feel great!
We all need goals to feel accomplished. And not just goals for other people or menial tasks but ones that move us ahead, every day. If you're a writer, write something. A painter – paint. Whatever you do, who ever you are – set the goal that makes you happy for even just 15 minutes a day. In months to come those moments are what you'll remember, not the cleaned up floor.
My big goal right now is sharing Blood Day – The Short Story with the world. I kept holding on to it for just the right time. The Writers Federation of New Brunswick award winning story I was encouraged to write and which became more than me, I am now making available for download thanks to the amazing cover created by Newhook Designs.
What are you doing today?!
Thanks for reading,
Sarah Butland
author of Sending You Sammy
, Brain Tales – Volume One
and Arm Farm