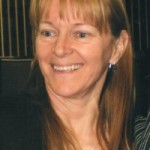 This month as everyone heads back to school, the leaves start changing colour and the air brings a chill I am bringing you lots of reading material in hopes you'll find something you love to read. While I am putting forth a huge effort to bring awareness to my own books I understand that everyone wants something different to read. Please show a huge welcome to all my guests by commenting and checking out their books.
Please remember to enter the contest found at the bottom of this post.
Today we welcome R.A. Giggie who did an amazing thing last week with her book Stella's Plea

during her free Kindle days. There's something somewhere for everyone to read – you just need to know where to find it.
Where Do Writers Find The Time to Write?
One of the biggest problems a writer may face is finding time to put pen to paper, and/or fingers to keyboard. For some, if they don't have at least a few hours daily to sit and develop their stories, they simply don't have enough time. Period. So how much time is enough to plot, research, develop, write, edit, and rewrite, until you finally have a story completed? That all depends on YOU!
As an author who'd love nothing more than to stay home and write but who currently holds a full time job outside the home, I've had to not only find the time, but to make the time to write. Because writing is my passion and that's what I want to do. No ifs, ands, or buts!
I can't afford not to work, so until I can make a living selling my books, I'll work full time, and write whenever I can. But thanks to today's technology, I have no excuse, because a computer is no longer the only tool needed for writing. There are so many techno gadgets on the market.
Take cell phones for example.
People say that my call phone is attached to my hip. It's true, but what do I use it for? I have a Nokia Windows Phone. It has Microsoft Office application on it, so I can create Word, Excel, and OneNote documents, and view and edit PowerPoint presentations. So with this phone, I can write anywhere. I actually began writing this article from my phone, later uploaded it on SkyDrive, and here I am now.
With my busy schedule, if I waited to be in front of my laptop to write my novel, I never would have written Stella's Plea
. I actually penned that novel on lined paper pages by day, and transcribed it in my laptop at night. To put that into perspective, I took the NaNoWriMo Challenge (National Novel Writing Month), where one has to write 50,000 words in 30 days. I did it.
Granted, I have an advantage:
I work in a call centre where things are very slow at times, and I'm allowed some kind of pastime between calls. I chat with co-workers, do word puzzles, and read books. But I prefer to write. And if I could write over 50K words in 30 days between calls, so can you.
But that's not the only place you can write. I read about a young writer who used her thirty-minute commute on the bus to and from work – that's an hour a day – to work on her novel. Weather permitting; she also sat outside on her breaks. Some only have half hour for lunch, others have one hour. It's not enough to write a full scene, but isn't it a good time to leave work at work, and jot your ideas down? Whether you stay in the building, sit in the lunchroom, or in your car, take the time to put in a few minutes of plotting.
Where else can you write? What about the waiting room at your doctor's appointment? And when you pick up the kids from piano lessons, or the baseball game? These few minutes add up to hours at the end of the day.
Some take time to stay up late, or get up early. I like to get up early – 5:15 is my usual time – have breakfast with my husband, and see him off to work. Then I have the house to myself to write in peace and quiet, until it's time to get ready for work.
Set priorities
The most important thing is to set your priorities, make a schedule, and stick to it. I'm a creature of habit and without a schedule, my whole day falls apart. But if I know what I'm doing, and when, ah… it's smooth sailing from there.
If your heart is truly into writing, you will not only find the time to write, but you will make time. Treat your writing as a priority. You'll be surprised how much writing you get done in a week.
Happy writing.
R.A. Giggie is the author of Stella's Plea
, a Christian suspense about the abduction of a three-year old deaf child, and her mother's struggle to find her.
Giggie always enjoyed writing but always for fun, until she read a courtroom drama series by Davis Bunn. This series inspired her to take her writing seriously. She wrote Stella's Plea
in 2010 and published it in 2012. She also has a love story in an anthology, Falling In Love With You, published by Oak Tara.
Born in Quebec, Giggie moved to New Brunswick in 1982, celebrating her Acadian roots where her ancestors came from. That's where she met her husband. They've been together now for 28 years. She has two sons, and a grandson.
Feel free to visit her blog at: http://reneeann.wordpress.com
Thanks for joining us today, R.A. Giggie and for you for reading!
Sarah Butland
author of Sending You Sammy
, Brain Tales – Volume One
and Arm Farm