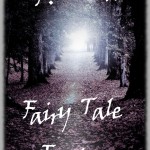 This month as everyone heads back to school, the leaves start changing colour and the air brings a chill I am bringing you lots of reading material in hopes you'll find something you love to read. While I am putting forth a huge effort to bring awareness to my own books I understand that everyone wants something different to read. Please show a huge welcome to all my guests by commenting and checking out their books.
Please remember to enter the contest found at the bottom of this post.
Today we welcome A.F. Stewart, a Canadian author born and raised in the same province as me but we still have yet to meet in person. An indie author whose books are available through several online retailers such as Amazon, Smashwords, and Barnes and Noble. Some of her more well known published works are Chronicles of the Undead, Killers and Demons, Ruined City, Passing Fancies, and Shadows of Poetry. There's something somewhere for everyone to read – you just need to know where to find it.
Please remember to congratulate A.F. on her amazing new book cover she's releasing to the world this week! Congratulations, A.F.!
Welcome to Fairy Tale Fusion
Where things get messy in the Riding Hood
What if the characters in Fairy Tales existed? What if they lived and breathed in a place called Fairyland, a setting not too divergent from our world, situated next to Wonderland and down the lane from Camelot?
Meet Detective Piper, member of the Fairyland Metro Police. His job, to ferret out the suspects and investigate crime on the streets and in the lanes of Fairyland. Along with Officer Simon, he's hard at work, searching for a missing pumpkin, hunting for an arsonist, wondering what the future holds in a series of crystal ball robberies, and dealing with spells, curses and other strange happenings.
His cases, and others like them, are the headlines of the day, brought to you by FTN news anchors Spider Bramble and Aurora Gossamer, with entertainment correspondent Lucinda Lovedust and reporter Chip Charming. Keep up-to-date on the latest information out of Fairyland and its adjacent suburbs, and the recent hubbub with trolls, princesses, fairies and their ilk.
And after leaving Fairyland, you'll journey to a place where toys are born… to be bad. When spells go wrong and playthings turn mean, where clown dolls would kill to meet you and a Rubik's cube holds a cosmic secret.
If you survive the toy box, then head out to party with some elves (if you can outlast the celebration), battle in a far, far away galaxy, play "find the dragon", and discover how they do crime and punishment in Oz.
And remember, always be nice to your Fairy Godmother.
Fairytale Fusion will be available soon through Kobo and Barnes and Noble but for now read more about it at https://www.smashwords.com/books/view/356889.
Author Bio:
A. F. Stewart was born and raised in Nova Scotia, Canada, and still calls it home. The youngest in a family of seven children, she has always had an overly creative mind and an active imagination. She is fond of good books (especially science fiction/fantasy), action movies, sword collecting, and oil painting as a hobby.
Ms. Stewart is an indie author with several published novellas and story collections in the dark fantasy or horror genres, with a few side trips into poetry and non-fiction. She has a great interest in history and mythology, often working those themes into her books and stories.
Thanks for joining us today, A.F Stewart, and for you for reading!
Sarah Butland
author of Sending You Sammy
, Brain Tales – Volume One
and Arm Farm