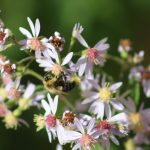 It's 2023 and we've made it. Not all of us have been so lucky and not many of us feel the luck, having lost loved ones and experienced changes that weren't so flattering to our objectives. But we are here and that is fortunate.
For me, 2022 was a lot of lessons to be patient, to be kind and to let things slide when they didn't go quite as I had planned. Typically, a go with the flow person, there are some things I wish I could control and have go more easily. Life hasn't been easy with loss and challenges, including a feeling of defeat with two side hustles no longer available yet I plod on.
I will always remember the day(s) when people mocked the idea of my being a writer. For making a living writing to many seems impossible, out of reach and requiring so much luck in the world while I'm here to show it's more about persistence, objectives and simply not admitting defeat. I know, I know… I felt defeated and often feel like I'm facing an impossible climb though I know it just takes one step at a time.
No matter your path, if you continue to see the light and face the light, putting the shadows behind you and feeling the support around you, there will be a way to take that next step. To plod on and continue to reach for the stars while the streetlights dull their view. They continue to shine brightly if you're able to block out the noise and listen to your own heart beat, your breathe, to feel your own existence and find your own spark.
I found mine through writing. Something no one can dull no matter how hard they try as I will continue to try harder, even when I'm struggling through tears to see the way.
One more step might just be the ultimate one.
So please, do what you can to be authentic this year (and every year), find your shine and let others be inspired to spread the light and love on whatever path they wander.
Thanks for reading and sticking by me through the years.
Sarah Butland