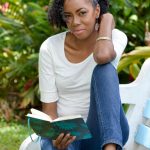 D.H. Gibbs is celebrating her next book and I was honoured to help her out. I interviewed her recently for my kids site and invite you to check out how she prefers to write and more.
But today it's all about Totem Rebirth, book two of her Seychatka series so please give her a warm welcome and let her know what you think.
Thanks for coming to the party!
Sarah Butland