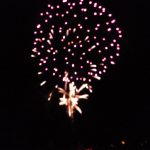 Although I'm not American, July 4th is marking my own independence day of sorts. Working opposite to my husband's shift and homeschooling our son it became obvious in recent weeks that it was time for a bit of independence.
This wasn't a choice primarily for the social aspect of things as he is a social butterfly already, just more of an insight into living without an adult situation. So while he's living it up in the sun with kids his age, I'm left to my own devices.
Being An Adult
With my new independence I vow to balance following my passion along with cleaning the house. Writing and reading will surely take priority but with so many hours in my day to be effective a bit of organizing will go along way as well.
So as I work more on writing blogs and freelancing, I'll also be able to write more short stories, including my newest release – Life Imitated.
What will you do with your independence?
Enjoy it!
Thanks for reading,
Sarah Butland
***Sarah Butland is a participant in the Amazon Services LLC Associates Program, an affiliate advertising program designed to provide a means for sites to earn advertising fees by advertising and linking to amazon.com.***