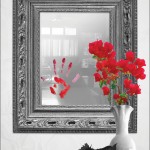 When I found the opportunity to learn more marketing I jumped at the chance. Through Build a Business With Your Book I was able to connect with like-minded authors and very successful ones to learn from and look up to.
Most marketing experiences I'd had that were book specific did focus on non-fiction and although I did learn a lot to prepare for my  current WIP, a non-fiction piece, I was impressed with the coverage of fictional information as well.
D'vorah and Her Experts
I think I was most impressed with the vast array of experts who took part in this through blogs and webcasts who made even the repetitive information seem interesting. Each added their own element of motivation and story of success which inspires me to just keep writing and connecting.
There's so much involved with ensuring your book finds readers, both before and after publication, as well as reviewers that it was beneficial to have so much available in this one course. Though each expert had their own course, book or program for sale I was most intrigued by How To Get Honest Reviews: 7 Proven Ways to Connect With Readers and Reviewers (Book Marketing Survival Guide Series)
written by Shelley Hitz and Heather Hart and immediately bought it.
Though I have great reviews for my previously published books I do find it a major struggle once past the initial 5-7 in getting more.
What Surprised Me the Most
I've considered using IndieGoGo and such sites to help raise the funds to continue my children's book series, Adventures of Sammy, but hesitated, believing if I couldn't connect with enough readers with the first book why would they want more.
Now I'm not so afraid as I feel this is a great marketing concept which allows emerging authors to support their passion and connect with new readers. Instead of going with IndieGoGo, however, I have just signed up for an account with PubSlush instead, and plan to launch the campaign through them very soon.
Marketing, to me, is not all about the sales and instead is all about connections and I hope to stay in touch with many students of this program for years.
Thanks for reading,
Sarah Butland
author of Sending You Sammy
, Brain Tales – Volume One
, Arm Farm
and Blood Day: The Short Story