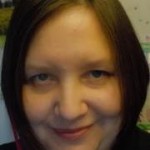 Gary Chisholm and Susan Whistler.
Gary remains elusive, I will be meeting him for the first time on Saturday, but comes highly regarded so extremely anticipated. His first book, "The One Eyed Gunner," was inspired by his uncle, Larry Sutherland, who went from a being a farm boy in Truro to a star of the Royal Air Force.
Come meet him with me on Saturday and say hello for the first or millionth time.
And while you're there meet the fabulous Susan Whistler. Mother of two fantastic kids, an hilarious columnist for The News and a great friend. We met months ago and immediately hit it off (or at least I think so) and now I'm honoured to have her join us for the Meet Your Neighbourhood Author event on Saturday.
See you there!
Thanks for reading,
Sarah Butland