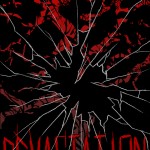 Welcome to Shandy Kurth, a US author who is blogging on my site today to encourage those with a passion to write to actually write! No excuses – read on and be sure to share your own writing success by commenting below.
To those who want to be writers, WRITE! If you write, you've made it! You're a writer. I hear people say things like, don't start writing until you know the rules. Don't start writing until you have the mechanics down, but in my opinion, that's not what's important. What's important is getting that story out. The one that you just can't get out of your head. WRITE IT!
No one's going to write it for you, and why lose that story waiting to get it down until you know where the commas are supposed to go? It's important to learn those things, don't get me wrong. It's important to learn about sentence structure, grammar, plot development, character development, how to show and not tell.
Pick something new to learn about every week, but don't put your creative juices on hold because you don't know all of those pesky rules! Write everyday, write what you want and never let anyone tell you you can't do it or you won't make it. All of those people who have made it were told that at some point in their careers. Prove them all wrong!
Book Blurb:
Devastation: Built on Fear 1
Devastated by a seemingly unforeseeable attack, America is shattered by a military that is the least likely of suspects. In the aftermath, American civilians are left to run, hide, die or fight, pushing through all weakness in their effort to stay alive. Fighting against all odds, seventeen year old Fallon and twelve year old Emery struggle through a nightmare they can't wake from in order to save their younger siblings. Collecting others along the way, and enduring obstacles unfathomable in their innocence, the kids trek cross country to reach The Safe Zone, a fortified area rumored to be set up in the south. Fallon and his friends aren't even sure there is a Safe Zone though. They could be running for nothing. Never remaining in one place for too long in their attempt to avoid bombings and capture, the kids fight against attack, the elements, sickness and their overwhelming sense of desperation, pushing each other to the limit as they struggle to survive this land of devastation.
Thanks Shandy for taking over to share your wisdom and encouragement.
And, as always, thank you for reading!
Sarah Butland