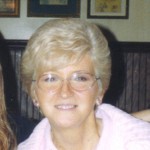 Welcome back to Take Over Monday! Today is American author Evelyn Cullet whose book, Romancing A Mystery
, was a book I thoroughly enjoyed but haven't reviewed yet for some reason. I will definitely fix that very soon.
Please be sure to read on after her post to learn more about her.
Enjoy reading her tips and welcome Evelyn:

Sometimes good ideas just pop into our heads. But more often, it takes effort. While waiting around for inspiration to strike is nice, you rarely want to postpone a writing project 'til your muse finally wakes up. That could take days, weeks or even months. Your imagination is powerful, but it needs inspiration. So what do you do when inspiration just doesn't come and you sit at your computer staring at a blank page, not knowing what to write next?
Take a break. Downtime is just as important as having a writing schedule and being productive. Many great thinkers have understood the benefits of a break. For instance, Charles Darwin is said to have taken several walks a day for "thinking time."
Welcome mistakes. Don't worry about making your writing perfect, or set unreasonable standards for yourself. Let go of any preconceived notions and allow yourself to live in the realm of not being sure if a thing will work or not. Creativity is full of surprises. Sometimes writing a new plot twist or adding a new character will take you in a direction you never thought of going.
Be inquisitive. Ask yourself "what if ?" Or "And then?"
Set deadlines. Writers write because we have to, but if you don't feel inspired, nothing gets the juices flowing like a deadline.
If none of these things work for you, than think of a way to torture the person you love, your protagonist, along the lines of his/her greatest vulnerability or fear.
You can't always sit and wait for brilliant ideas to come along, sometimes you just have to look for them.
Wishing you lots of great ideas and every inspiration.
Hello fans of mystery, romance and suspense. I'm so happy to be on Sarah's blog this week. Let me tell you a little about myself. I've been an aspiring author since high school when I enjoyed writing short stories to amuse family members. I began my first novel while attending college later in life, and while working in the offices of a major soft drink company.
Even though my job, my home, and my family always took precedence, I continued to attend writing classes and work on my novels. Now, after taking early retirement from a major soft drink company, I finally have the chance to do what I love best; write full time. While I enjoy playing the piano, being an organic gardener, and an amateur Lapidary, writing has always been my passion. Being a life-long mystery buff, I was a former member of the Agatha Christie Society and I'm currently a member of the National Chapter of Sisters in Crime. My husband and I live in a suburb of Chicago along with our Black Lab/Pit Bull, Bailey.
To learn more about my new romantic suspense novel, Masterpiece of Murder, and to see photos of the places mentioned in the novel, I invite you to visit my website at: www.evelyncullet.com. And while you're there, don't forget to visit Sarah's post on Every's Writer's Blog.
Masterpiece of Murder
Heartbroken American art student Charlotte Ross is so intent on locating her errant fiancé that she submits someone else's painting as her own in order to gain access to a Master art class being held in the resort city of Bariloche, Argentina—the place her lost love was last seen. When the painting gets her accepted into the class given by a world-famous artist and womanizer, being a novice makes keeping up with the others nearly impossible as she struggles to fake her way though, while trying to win back the man she loves. But her fiancé's search for a missing art masterpiece complicates Charlotte's life and threatens her very existence as she stumbles into a downward spiral of deceit, art forgery, and murder. When she accidently comes across the murder victim, circumstantial evidence begins to mount against her, and the local police think she is the killer. Now she must prove herself innocent of a crime she didn't commit, and find our who's really behind the murder. Not an easy task with a military police officer dogging her every step.
Thanks again, Evelyn, and thank YOU for reading,

Sarah Butland author of Sending You Sammy
, Brain Tales – Volume One
and Arm Farm