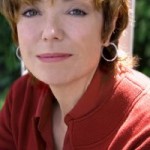 If you don't already know this author and love reading mystery novels consider yourself warned – she is highly addictive. Erica Spindler books should almost come with a warning label such as – Pick up this book knowing you'll be back for all the rest.
And on top of being an amazing writer from New Orleans, she's a terrific person who values her fans and took time out of her writing schedule to answer a few questions for me and you! With a new book titled Justice for Sara
scheduled for release August 2013, Spindler has been very busy preparing for the launch of her 29th novel!
Here she is so let's get started!

Let's get started with a few questions and answers and we'll follow up next week with the rest:
Q: What inspired you to begin writing books?
A: I always loved to read. As a kid I'd stay up half the night, reading under the blanket by flashlight. But I was an artist, not a writer–at the University of New Orleans I earned a MFA in painting, with a minor in printmaking.
One day, suffering with a bad cold, I went to the local drugstore for some OTC medicine. The cashier dropped a free Nora Roberts
romance into my bag. I'd never read romance, and I was hooked! I read every romance I could get my hands on, in a kind of romance reading frenzy. It wasn't long before I decided to leave paints and brushes behind and try my hand at writing a novel. As soon as I did, I knew I had found my true calling.
The writing transition from romance to suspense was organic. In 1996 I came up with a story (Forbidden Fruit
) in which the hero was a NOPD homicide detective on the trail of a serial killer. Although the tiniest of subplots, I had so much fun writing those parts of the story–it felt so right– that when I began plotting my next novel, I decided to focus more on the suspense. Then with the next novel, I pushed the suspense even more.
Q: Do you find you sacrifice a lot of life outside of your writing to keep up with the stories in your head?
A: That's an interesting question. I suppose the answer is Yes and No. Writing is intensely personal; and I spend a lot of time alone in my head. Life interrupts and when it does, it breaks the connection to my story. So I work to carve out time just for my writing and time just for my real life and family. It's definitely a juggling act.
Q: Have you always known you would be a best selling author and simply needed to find the time to accomplish that or do you find you're still struggling with every story?
A: When I began writing, I had no idea I'd be a bestselling author, I was totally focused on doing what I loved and–frankly–just getting published! Am I still struggling with each story? Absolutely. Writing seems to get harder, not easier. I'm constantly working to stay fresh, authentic and pertinent for my readers.
Q: At the time of these questions I was reading Dead Run
, a popular book among readers, and in it you name a dog after your own dog, Rascal. Do you often use the same name of friends and family in your books? Does this get you into trouble sometimes?
A: I borrow names all the time. I listen for unusual names or ones that have a ring to them. The longer I write, the harder coming up with names becomes. I tend to gravitate to certain names and have to be really careful not to reuse them, especially secondary characters or walk-ons. Has it ever gotten me in trouble? Not yet. Although when my book See Jane Die
came out, I got a lot of letters from women named Jane. LOL.
Q: When you start a new novel do you know how it's going to end or do you go where the characters take you?
A: I have a basic idea of where I am going after writing my synopsis. I've never changed the entire story, but have changed elements, characters, and even endings! For example, in Dead Run
, two thirds of the way through the novel I realized I wanted to change a major part of the ending, and in my novel, Fortune
, I decided a character had to die to add impact. And in Blood Vines
, the villain changed halfway through.
Like all suspenseful novels read before bedtime, I'll leave it there and post some more next week!
Thanks for reading,
Sarah Butland author of Blood Day the Short Story
, Brain Tales – Volume One
and Arm Farm