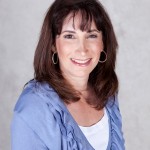 In Monday tradition I am introducing you to someone new and today is Sheryl Steines who has written The Day of First Sun
book. This excerpt is from her soon-to-be-released book She Wolf. We did meet her in March as well but this is from her new book.
Someone screamed; a terrified, naked shrill cry in the distance. There were sounds of hollering, screeching, grunting, stomping. The ground rumbled under Annie as she threw several layers of animal skins to the ground.
Spencer jumped up; the coven roused themselves.
"The mead hall," he said as they threw open the door and ran to the village center.
Chaos turned to determination as the coven traveled through the forest toward the mead hall. Annie knew the Vikings were running; knew they were screaming; panicked. But all she could hear were footsteps, and her heart pounding in her chest. Spencer had come with her; she didn't know where he was now. She only knew the steady rhythm surrounding her as the coven followed the trail. Instinctively she went into battle mode. This what brought here. Her adrenaline pumped through her, her heart beat quicker, blood boiled with rage, she ran faster.
They were through the forest and into the clearing that surrounded the mead hall. Annie's senses changed, grew clearer and louder. She heard terrified voices; smelled fear hanging in the air. The anxious cries of the Vikings moved through her. She listened to the growling and grunting and the rage and horror the demons brought forth. It crowded her as they broke through the wooded area.
Swords swished in the air; metal sliced through flesh. Anxious, chaotic, screams greeted them as they entered the massacre.
Blood covered the earth and stuck to their shoes and clothes. Large dark patches already drenched the ground around the hall and rolled off the dead bodies that littered the ground. Annie was sick. Women and children ran from the mead hall in the direction of the coven village, away from the demons that had overtaken them.
Thanks for reading,
Sarah Butland author of Sending You Sammy
, Brain Tales – Volume One
and Arm Farm