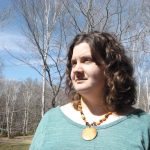 Looking now beyond the measure of success that seems we all struggle with, the concept of giving ourselves a title of writer or author, and the hurdles we work to overcome to define who we are, there are more questions. Many more.

With sixteen "books" (some are short stories, ebooks and some would argue not necessarily books) of mine now out and about for readers to enjoy, or hate – let's be honest, several regular freelance magazine work profiling successful people, projects and books, awards, sales, and outstanding reviews, there lacks some authority in me that has my voice heard and knowledge respected by a lot of my peers. Meanwhile, others who dipped their toes in the proverbial waters are quickly celebrated, looked upon as experts and considered to be consistent go-to's for their insights.
Is it the consulting fee that announces your know-how? Or the degrees you have? The people you've worked for?
It used to be building your resume that helped you get the job and your education, now I often wonder what it is I'm missing that has me dismissed and overlooked. When is enough actually enough? Or will it ever be?

With all that in mind, I know I am a professional writer with a lot of valuable experience and value to the right people at the right time. I can answer questions, provide advice and guidance, give you examples and back them up with experience and know how. I can take feedback, discuss differences of opinion and yes, earn an income through my written word. If that's not enough for you, that's fine as it's more than enough for me.

I'm learning, growing and surrounding myself with people who will help me learn and grow, who challenge me, respect me and, yes, listen to my feedback. And, don't get me wrong, if I offer advice that you don't agree with I know that it's not right to you, I just ask that you do not dismiss me.

Want to dive into a book of mine? Check out my Amazon Author page today! (Amazon Affiliate Link)

Be confident, be authentic, be professional and be unstoppable!

Thanks for reading,
Sarah Butland