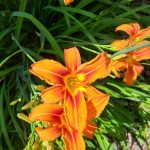 I've been kind of lost, I admit, with respect to my writing. Attending groups, being inspired, feeling motivated and then just being so unfocused when I have the time to write that nothing actually gets written with one exception. To keep me writing, and feeling like I'm making progress, besides begging you all to read and review at least one of the sixteen stories I have available, I've been studying.

Taking an online writing course at my own pace has been a wonderful experience. I'm learning, focusing, progressing and progress is oh so important to me. I'm getting hundreds and feeling good about getting that recognition (again, reviews and book sales would also help with that) and loving the anticipation of that final mark. *The course is through Centre of Excellence which has a wide assortment of wonderful courses you can complete on your own time. Check it out if you love learning.

So, as I feel like I've abandoned my blog in this chaos of life, I thought I would share some of my assignments. This one, inspired by a beautiful picture from the perspective of the group looking up towards gorgeous flowers to a bright blue sky. Picture this… a perfect summer's day, lying in a flower garden and describing it to a friend:

Tiny pricks of wetness poked my back, my head, slightly elevated, felt the hard surface of a rock. The smells woke me, what I noticed first. The pungency of the soil, the brilliance of the freshness I couldn't yet name. My head ached and my eyelids still struggled to open against the beaming sun. My arm seemed to lift on its own and fingers pressed against the welt on my head, feeling warm goo I determined must be blood.
My arm returned to my side as my other lifted across my forehead to create a shadow while my eyelids slowly parted, letting in sunshine and pain. Through murky vision and clouded judgment I distinguished a tulip from a sweet William. Tall grass, almost wheat, grew between each bulb. Every blossom urging me towards the sun as I closed my eyes again. Taking deep breaths of fragrance, feeling each lung fill and rejoice before letting go slowly. I counted to four with each inhale, pause, then four again on each exhale. I tried picturing the flowers again, calling the two by name and seeing the brilliant yellow and red in my mind. I realized suddenly that I was allergic to pollen as I felt a sneeze tickle my nose. I knew I had to sit up before it escaped as I couldn't risk banging my head against the rock. With eyes closed, lungs filled and nostrils at attention, I sat up slowly and sneezed.

Thank you for reading and reviewing (or commenting),

Sarah Butland
author of sixteen novels
*links to my books are Amazon Affiliate links which means my son (Wild Willie of Wild Willie's Book Reviews) makes a percentage of the sales at no cost to you