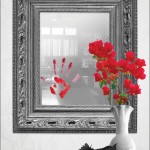 I was tagged by author Laurel Bill, author of the Aunt Phil's Trunk series about the history of Alaska, to hop through another blog by answering 4 questions about myself. Then I'll tag three other authors so you can discover new to you authors and keep reading!
1 What I am working on
Currently my focus is finishing a non-fiction gratitude book all can enjoy. Though non-fiction is somewhat new to me, I've been listening to a lot of audio books and feel there is a gap in what can be enjoyed.
After that it's back to Blood Day
, the novel this time, as after receiving such grand reviews of the introduction I feel drawn to figuring out what's next.
2 How does my work differ from others of the same genre?
My work differs in that it's fresh and something that a lot of readers can fall in love with. As I hear from my readers I'm growing and learning, more than I'd ever get from a writing course, and adapting that new knowledge into a new work of art. Sending You Sammy was my biggest feat in this as I found their to be a gap in reading material for boys with the main character being a superhero who didn't use violence to conquer.
3 Why do I write what I do?
Why does any writer write? That question is almost like asking a human why they bleed when cut. I have stories inside me I need to share and learn from. Though I've tried, I cannot commit to one genre or topic of writing and have fallen in love with as many story ideas as authors and topics I read.
4 How does your writing process work?
Have time will write. I write like I read – from beginning to end and never knowing for sure what will happen next. The mystery of conflict, character and conclusion keeps me interested in my own tales so I literally sit down when I can and write in sequence, page by page and chapter by chapter.
Elementary school teachers tried to get me to brainstorm but were always oblivious to the fact that I wrote first and wrote the web second.
Thanks for  reading,
Sarah Butland
author of Sending You Sammy
, Brain Tales – Volume One
and Arm Farm
I'm tagging Nova Scotian author Steve Vernon,